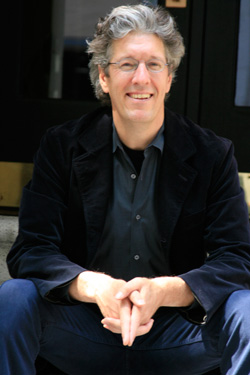 JAMES BRALY is the writer and performer of the monologue Life in a Marital Institution, which premiered at the Edinburgh Festival Fringe, sold-out 59E59 Theaters in New York City, and transferred Off Broadway to the Soho Playhouse. Reviewed as "gaspingly funny" (Variety), "never less than excellent" (The New York Times), and "a masterpiece of storytelling" (The List), the show has played over 120 performances and is currently on tour around the country.
Optioned for film & television by Meredith Vieira Productions, James is currently writing the screenplay adaptation. Life in a Marital Institution is also a forthcoming memoir from St. Martin's Press.
His stories have been broadcast nationally on This American Life, NPR and Marketplace, and his essays appear in the recently published anthologies, Afterbirth (St. Martin's Press) and Mr. Beller's Neighborhood (W.W. Norton).
James has performed autobiographical stories at The Whitney Museum, Symphony Space, and The Moth, where he was featured on the TNT National Story Tour and is the first two-time winner of the Moth GrandSlam storytelling competition.
His full-length monologue, The Monthly Nut, directed by Seth Barrish (director of the Off Broadway hit Mike Birbiglia's Sleepwalk with Me) is in development at The Barrow Group Theatre.
His full-length monologue, Asylum, commissioned by Dixon Place, is in development as a television series with Meredith Vieira Productions.